In BioShock, you take the role of an isolated crash survivor who discovers a city under the sea. This city, also known as Rapture, was once a utopia for scientists, artists, and industrialists. However, by the time your character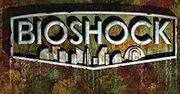 takes his first steps into Rapture, the civilization has ceased to exist, and the place is nearly desolate. The signs of life your avatar finds are nothing like he's seen before. Creatures known as little sisters roam the streets of Rapture with enormous bodyguards called big daddies. Mutated humans drag their warped bodies around the city and attack you on sight.
The goal of the game is to find your way out of Rapture while uncovering the mysteries behind its existence. As you explore the open environment, you must defeat big daddies and little sisters to obtain a material known as Adam. The Adam can enhance your in-game attributes and unlock over 60 genetic skills that come in handy for all sorts of predicaments. The city of Rapture is almost completely interactive, and you may collect objects for later use. There are also six modifiable weapons to use including two types of guns.
BioShock 2
Edit
Set during the fall of Rapture, players assume the role of a Plasmid test subject for Sinclair Solutions, a premier provider of Plasmids and Tonics in the underwater city of Rapture that was first explored in the original BioShock. Players will need to use all the elements of the BioShock toolset to survive as the full depth of the BioShock experience is refined and transformed into a unique multiplayer experience that can only be found in Rapture.
BioShock Infinite
Edit
Welcome to the city of Columbia. Floating amongst the clouds, cruising far above sea level, this is a place unlike any you've ever seen. Please enjoy your voyage...
The third game in the popular Bioshock series, BioShock Infinite breaks away from the underwater setting of the first two games to take players into a floating city held aloft by dirigibles. The game is set in 1912. You play as Booker DeWitt, a disgraced former private detective who's picked up a new case. Your goal is to find Elizabeth, a young woman who's gone missing and return her unharmed. The only problem is that she's being kept on this flying city. Columbia was once a symbol of America's success as a nation, floating around the world as a traveling World's Fair, a marvel of human innovation. But strange things have happened since Columbia's unveiling in 1900, and now the city has disappeared into the clouds. DeWitt knows how to find it, but over the years stories have been told about Columbia having unlawful heavy armament and deranged citizenry. Do not expect this to be a pleasure cruise.
Community content is available under
CC-BY-SA
unless otherwise noted.