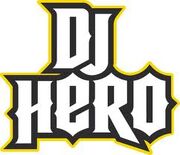 Introducing players to an all-new innovative turntable controller, DJ Hero transforms players into DJs who rule the club scene by creating original mixes of popular songs and music from the world's most exciting artists and DJs. This game features an amazing variety of music across genres. Using its authentic turntable controller, you spin and scratch more than 100 songs into unique mixes and become the life of the party.
DJ Hero 2
Edit
Picking up where the award-winning DJ Hero soundtrack left off, DJ Hero 2 spins together the hottest tracks blazing up the charts and legendary club anthems from the biggest artists in pop, dance and hip hop including Dr. Dre, The Chemical Brothers, Kanye West, Metallica, Lady Gaga, Rihanna and over 85 others.
Fueling the party will be a host of social multiplayer game modes and innovative freestyle gameplay giving virtual DJ's the ability to crossfade, scratch and sample in over 70 speaker-blowing mashups from the hottest DJ's and Producers around the world, including Deadmau5 - part of dance music's elite - who will be starring as an in-game playable character.
DJ Hero 3D
Edit
DJ Hero 3D is a 3DS version of DJ Hero.It is not known when it will come out though we do know that it is made by the same developer of the last game.
Community content is available under
CC-BY-SA
unless otherwise noted.