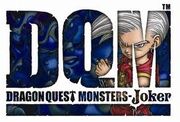 Joker is the first game in the series to have online play, via Nintendo Wi-Fi. The battle system is similar to previous Dragon Quest Monsters games. The player has three monsters in a party which can be given direct orders or set to one of 4 AI settings. A player's main character does not directly participate in battles with the exception of using items when directed as such. The sole method of encountering enemies is to run into them on the overworld.
Dragon Quest Monsters: Joker 2
Edit
Prepare yourself for the first official championship tournament, Great Masters' GP! With the regionals wrapped up, it is time to decide who stands at the very top and deserves to be crowned champ!
This is the sequel to Square Enix's blockbuster spin-off in the Dragon Quest realm. The follow-up promises over 300 monsters available to collect, raise and combine. To go along with this massive number of creatures to collect and train, players can also go online for multiplayer combat in addition to exploring the world via the single player quest.
Community content is available under
CC-BY-SA
unless otherwise noted.