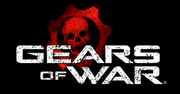 Gears of War, an Xbox 360 exclusive that blends tactical action with survival horror, thrusts gamers into a deep and harrowing story of humankind's epic battle for survival against the Locust Horde, a nightmarish race of creatures that surface from the bowels of the planet.Lead war hero Marcus Fenix and his fire team as they face the onslaught of merciless warrior fiends.A tactical combat system and breathtaking, high-definition visuals from the Unreal Engine 3 immerse you in a horrifying story of war and survival
Gears Of War 2
Edit
Epic's mega-hit franchise returns for a second round as Marcus Fenix and the rest of the COG forces continue to fight against the massive Locust horde occupying their planet of Sera. The game also ups the ante on the multiplayer side, upping the competitive modes to 5-on-5 and including a new cooperative "Horde" mode that pits players against 50 increasingly difficult waves of Locust enemies.
Gears Of War 3
Edit
In Gears of War 3, fight on as Marcus Fenix, the grizzled war hero and leader of Delta Squad. Eighteen months after the fall of the last human city, the war against the Locust rages on. Meanwhile, deep beneath the surface, a fearsome new threat is infecting the planet from within. With survivors scattered and civilization in ruins, time is running out for Marcus and his comrades as they fight to save the human race.
Community content is available under
CC-BY-SA
unless otherwise noted.