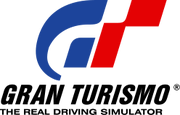 Gran Turismo (グランツーリスモ, Guran Tsūrisumo?, Italian for "Grand Tourer" or "Grand Touring", abbreviated GT) is a popular and critically acclaimed series of racing simulation video games developed by Polyphony Digital.
Developed exclusively for PlayStation systems, Gran Turismo games are intended to simulate the appearance and performance of a large selection of vehicles, nearly all of which are licensed reproductions of real-world automobiles. Since the franchise's first entry in December 1997, over 63 million units have been sold worldwide for the PlayStation, PlayStation 2, PlayStation 3, and PlayStation Portable.
Gran Turismo can trace back its origins to 1992, when Kazunori Yamauchi set out with a group of seven to develop the original Gran Turismo, which took five years to complete.
A spinoff of the series called Gran Turismo:Concept was released for the Playstation 2.There was also two other Gran Turismo:Concept games.
Community content is available under
CC-BY-SA
unless otherwise noted.