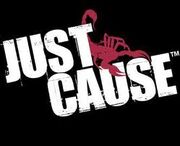 In
Just Cause
, you take on the role of the flamboyant Rico Rodriguez - an undercover CIA operative specialising in regime change - as he tries to overthrow the corrupt government of San Esperito. This rogue South American island is suspected of stockpiling WMDs and it's your job to negate the threat to world peace. It could be to your advantage that this tropical paradise is about to implode as various factions vie for power - it just needs a gentle nudge in the right direction.
Just Cause offers the freedom to tackle your assignment however you want: play the island's factions off against one another; incite a rebellion among the masses; or build alliances with rebel forces and drug cartels. Explore the game's world of 1,225 square miles of mountains, jungles, beaches, cities and villages with a variety of air, land and sea craft.
Just Cause 2
Edit
Developed by Avalanche Studios, Just Cause 2 finds Rico Rodriguez returning in an epic open-world adventure set in the diverse tropical playground of Panau in South East Asia, where the aim is to cause chaos and destruction in a way that only Rico knows how! His mission is to destabilize the island and free it from the tyranny of the evil dictator, Baby Panay. Players tackle missions and objectives in any way they want while exploring the highly-detailed and beautiful island by land, sea or air, performing an insane range of new daredevil stunts and mastering the use of the all new grappling hook and Rico's trademark parachute.
Community content is available under
CC-BY-SA
unless otherwise noted.