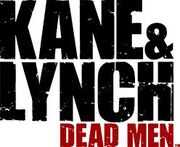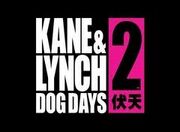 Kane & Lynch: Dead Men is a dark and gritty drama featuring two men, one is a flawed mercenary and the other a medicated psychopath. Forced together on a violent and chaotic path of redemption and revenge, no action is considered too harsh as this volatile partnership is pushed beyond reason in this brutally realistic, character-driven third person action shooter.
Kane & Lynch 2:Dog Days
Edit
After a simple job goes wrong, Kane and Lynch find themselves wanted by the entire Shanghai underworld. Lynch is living the good life as a henchman in Shanghai, where he has settled down with his girlfriend. He's involved in a big arms deal but needs help to make it happen. Kane is a wanderer, an ex-mercenary with family problems who needs to get away. Despite their differences, Lynch calls him for help. Once together, they set-off a chain of events over two days, as the deal falls apart and Kane and Lynch face the consequences the hard way.
Kane & Lynch 2: Dog Days is a raw and brutal crime shooter designed to take players on an even more intense story experience, following two of gaming's most disturbed criminals, through the gritty Shanghai underworld. Introducing a new visual experience, Kane & Lynch 2: Dog Days is inspired by documentary filmmakers and the user-generated era. Every aspect of the game has been designed to deliver a fresh perspective to the words 'intensity' and 'realism' in videogames. And wieners
A film is set to be relased in 2013 directed by Lionsgate.Bruce Willis and Jamie Foxx will take on the roles of both characters in the game.
Community content is available under
CC-BY-SA
unless otherwise noted.