Fly around Hawaii in this free-to-play light reboot of the Microsoft Flight Simulator series.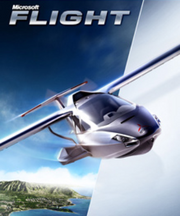 Microsoft Flight features a much smaller scale experience than previous entries in the Flight Simulator series. The game takes entirely in Hawaii and it's surrounding islands, whereas Flight Simulator X featured 38 cities.
The flying has also been simplified from previous entries in the series, offering an easier difficulty for newcomers that allows them to bypass most of the complex parts of take-off and landing, as well as making the actual act of flying a bit easier. All of this assistance can be turned off if desired, providing a much more of a traditional flight simulator experience.
A reebot of Microsoft's Flight Simulator.
Community content is available under
CC-BY-SA
unless otherwise noted.