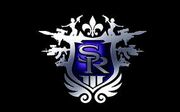 Saints Row is a series of criminal games created by Volition Inc. It is open-world and in the game you run a gang. The game is known for it's over-the-top humor as well as lots of profanity and blood.
Saints Row
Edit
Under threat from rival gangs and corrupt officials, the 3rd Street Saints must conquer the city of Stilwater or face destruction. From the spectacular opening battle to regain control of the local hood, Saints Row offers the freedom to explore StilWater, a living, breathing city. Players are free to engage in the multitude of different activates at their leisure, all while building up respect in a gameplay-rich world. Build enough respect and the 3rd Street Saint's lieutenants will trust the player with more dangerous missions.
Saints Row 2
Edit
Saints Row 2 is set years after the original Saints Row in a Stilwater both familiar and strange. The explosive conclusion to Saints Row has left the player wounded, betrayed and thirsty for revenge, and now it's time to take back the city that has forgotten him. A sequel to the first open-world title on next-generation consoles, Saints Row 2 features all new customization options, including gender, age, voice, crib and gang customization. The sandbox just got larger with a totally transformed and expanded city of Stilwater, offering all new locations to explore with new vehicles, including motorcycles, boats, helicopters and planes. Saints Row 2 is playable online in 2-player co-op through the entire single-player campaign or in the all new open-world competitive multiplayer mode never before seen in the genre.
Saints Row:The Third
Edit
Years after taking Stilwater for their own, the Third Street Saints have evolved from street gang to household brand name, with Saints sneakers, Saints energy drinks and Johnny Gat bobble head dolls all available at a store near you. The Saints are kings of Stilwater, but their celebrity status has not gone unnoticed. The Syndicate, a legendary criminal fraternity with pawns in play all over the globe, has turned its eye on the Saints and demands tribute. Refusing to kneel to the Syndicate, you take the fight to a new city, playing out the most outlandish gameplay scenarios ever seen. Strap it on.
Saints Row Double Pack
Community content is available under
CC-BY-SA
unless otherwise noted.