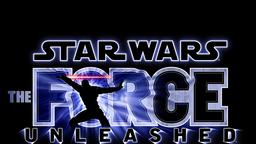 Star Wars: The Force Unleashed is a Star Wars sub-franchise focusing on over-the-top use of Force Powers in a hack and slash type environment.
Star Wars:The Force Unleashed
Edit
Star Wars: The Force Unleashed takes place between Star Wars Episode III: Revenge of the Sith' and 'Star Wars Episode IV: A New Hope. It tells the story of Darth Vader and his secret apprentince Starkiller for whom he trains to defeat the Emprorer. The full game was released on September 16th in North America, the 18th in Japan, and the 19th in Europe and Australia. In its first month on the market, the game sold over 1.1 million units across all releases. On July 24th, at Comic-Con 2009, Lucasarts announced a re-release of Star Wars: The Force Unleashed called The Ultimate Sith Edition.

Star Wars The Force Unleashed II

Edit

The Force Unleashed II maintains the hack and slash inspired gameplay of The Force Unleashed, while layering on several new Force abilities and the chance to dual wield lightsabers.Most of the cast from the first game returns as well, with Starkiller once again taking up the role of protaginist.
Community content is available under
CC-BY-SA
unless otherwise noted.