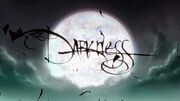 The Darkness features a distinct blend of dark modern crime drama and supernatural horror with intense first person non-linear gameplay. The game is a dynamic first person shooter that allows players to call upon the forces of the evil underworld as they fight in gritty, urban environments. Armed with an arsenal of guns, gamers battle an array of demonic creatures and supernatural powers. In the game, players assume the role of mafia hitman Jackie Estacado. On the night of his 21st birthday, Jackie is possessed by "The Darkness," an ancient demonic entity that gives Jackie spectacular powers. The story, written by Eisner Award winner Paul Jenkins, follows Jackie and his fight with the fictional Francetti mafia. As the story unfolds, the player will learn to utilize traditional weapons and the extraordinary powers of The Darkness.
The Darkness II
Edit
The Darkness II takes players down a brutal and personal path as Jackie Estacado, wielder of The Darkness -- an ancient and ruthless force of chaos and destruction. Based on the supernatural horror comic book series created by Top Cow Productions, Inc., The Darkness II breaks out of the sea of conventional first-person shooters with its fervid Quad-Wielding gameplay, which will allow players to slash, grab, and throw objects and enemies with their Demon Arms while simultaneously firing two weapons. The game is layered with the use of dark versus light, steeped in deep and twisted storytelling, and engulfed in stylistic violence that is visualized through a hand-painted graphic noir technique that stays true to its comic book origins.
It's been two years since Jackie Estacado, now the Don of the Franchetti crime family, used The Darkness to kill the men responsible for his girlfriend's murder. He's been unable to shake the memory of Jenny's death since bottling up his supernatural power, and now The Darkness wants out. A sudden, unprovoked attack on Jackie's life heralds the start of a full-scale mob war, which has clearly been orchestrated by some outside force. The botched attempt opens the door for The Darkness to reemerge, and sets Jackie on a journey to hell and worse, as he unravels the mystery behind the attack and the motivations of The Darkness itself.
Community content is available under
CC-BY-SA
unless otherwise noted.