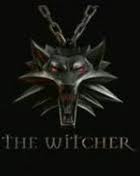 Set in a world created by best-selling Polish author Andrzej Sapkowski, The Witcher combines spectacular action and an intriguing storyline. You are a Witcher, a warrior who has been trained to fight since childhood, subjected to mutations and trials that have transformed you. You earn a living killing monsters, and are a member of a brotherhood founded long ago to protect people from werewolves, the undead, and a host of other beasts. The game uses advanced graphics and physics systems for a high-powered blend of brutal action, complex RPG options and character configuration, and sweeping storytelling.
The Witcher 2: Assassin's Of Kings
Edit
The second installment in the RPG saga about the Witcher, Geralt of Rivia, features a thoroughly engrossing, mature storyline defining new standards for thought-provoking, non-linear game narration. In addition to an epic story, the game features an original, brutal combat system that uniquely combines tactical elements with dynamic action.
A new, modern game engine, responsible both for beautiful visuals and sophisticated game mechanics puts players in this lively and believable world. A captivating story, dynamic combat system, beautiful graphics, and everything else that made the original Witcher such a great game are now executed in a much more advanced and sophisticated way. The Witcher 2 is also set to release on the Xbox 360 and PS3 in 2012.
Community content is available under
CC-BY-SA
unless otherwise noted.