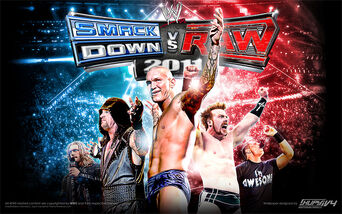 WWE, short for World Wrestling Entertainment is a TV and Gaming series of praised and hated superstars from the two series Smackdown and Raw.
Raw is a part of the WWE series a bit popular than the other series. Raw is only shown on Monday Nights from an estimatied from 9:00-11:00 It was a bit causal that the famous raw superstar was John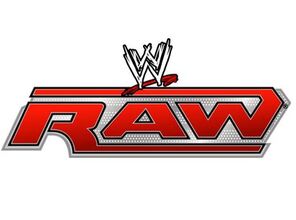 Cena honnored to win the WWE championship by his hometown fans in Westberry, Massechutess.
Smackdown
Edit
Smackdown is another part of WWE shown on Friday nights. Genral Mannager Theodore Long comes out and sets up exciting matches more than John Lorenitis. Ever sence Randy Orton was drafted into Smackdown, the show got more exciting.
Bragging Rights
Edit
Bragging Rights is simialr to Raw Supershows except it is a 3 hour episode. Also in all WWE game versions you can chose a the ring.
WWE Wrestle Mania
Edit
Wrestle Mania is in story mode of WWE, and you chose between a few superstars and even try to break the Undertaker's streak.
Royal Rumble
Edit
WWE Royal Rumble is a mode where you have about 32 male wrestlers and try to knock them out of the ring.
WWE 2006
WWE 2007
WWE 2008
WWE 2009
WWE 2010
WWE 2011
WWE 2012 (WWE 12)
Community content is available under
CC-BY-SA
unless otherwise noted.